Men of Grace - Gilmore Car Museum
Saturday, July 23, 2022, 8:00 AM - 5:00 PM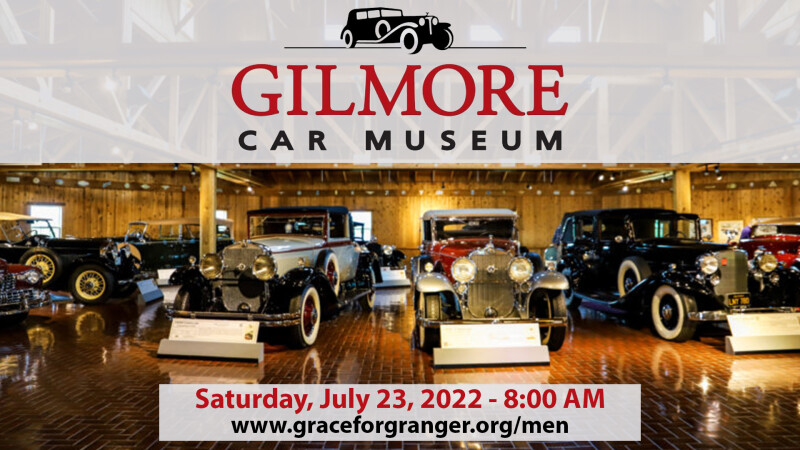 Men of Grace - Car Museum
The Men of Grace will be going to the Gilmore Car Museum in Hickory Corners, MI on Saturday, July 23, 2022.
The museum has over 400 classic and unique cars in their collection. In addition on that day there is a special MOPAR drive in, an all-Chrysler products car show, featuring over 350 muscle cars.
We will plan to leave at 8:00 am riding together in the church bus.
Admission (which needs to be paid online in advance below):
- Adults - $18
- Youth (Ages 11-17) - $11
- Kids (Ages 10 and under) - Free
To RSVP and Pay for your spot, please do so on the Grace Church App (under the events section) or visit the following website (www.graceforgranger.org/men).