WinShape - 2023
Daily, from 07/10/2023 to 07/14/2023, 8:00 AM - 5:00 PM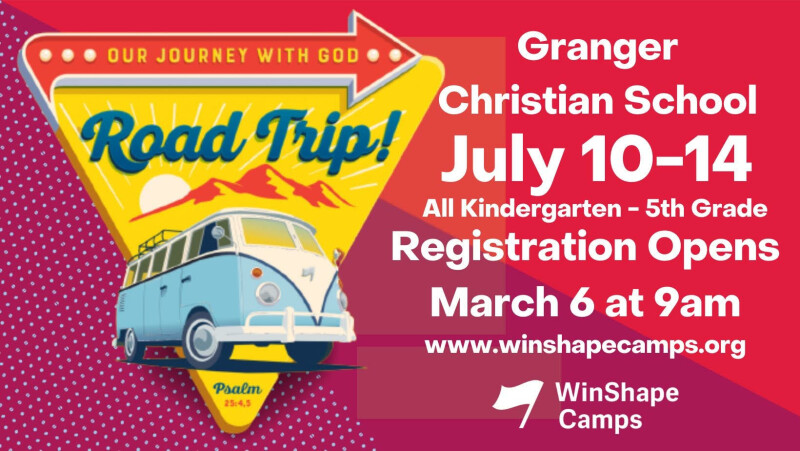 Summer is coming and so is registration for WinShape Camps! National Kick off week begins Monday, March 6 at 9am. This year we are offering $100 off the first 50 campers who register, making their cost $130 for the entire week! Just a reminder, camp is for all children from Kindergarten-5th grade! Let's go on a Road Trip together and explore what God has in store for us! Visit www.winshapecamps.org to register.
If you would like to volunteer during this fantastic week of camp, please go to www.winshapecamps.org/volunteer to sign up!!
For more information or questions about WinShape, please e-mail Rachel Hazeltine at .