Reason For The Season Christmas Concert
Saturday, December 12, 2020, 7:00 PM - 9:00 PM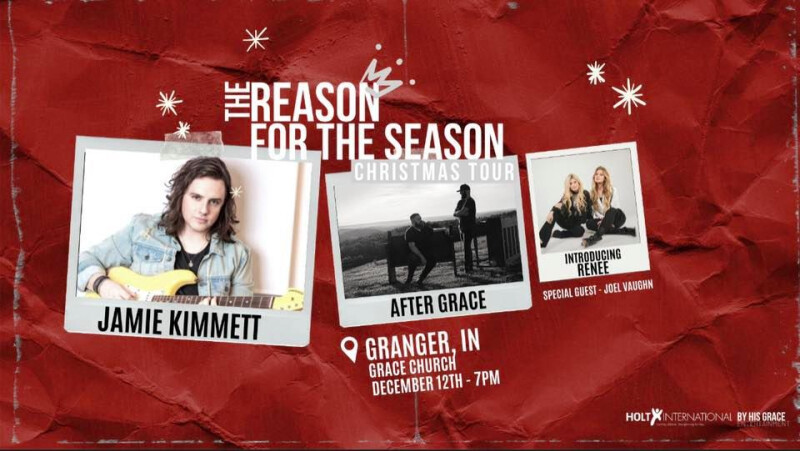 Jamie Kimmett, the band After Grace, and the band RENEE will be coming to Grace Church in Granger, Indiana for their "Reason for the Season Christmas Tour".
They will be doing a free concert for the local community and we would love for you and the family to join us!
Although there will be no cost for this event we are taking up a Love Offering at the concert for Jamie, After Grace, and RENEE to help support them as they continue to bring music and the gospel of Jesus Christ to people across the country. We would love for you to prayerfully consider giving towards their ministry!
Grace Church takes it very seriously that we follow all CDC guidelines when dealing with our church and the people within our auditorium. So in order to comply with the required social distancing within our building, we will only be allowing 285 people to attend this concert. If you would like to RSVP for this event, please Click Here