Operation Christmas Child
Sunday, October 10, 2021, 10:00 AM - 11:15 AM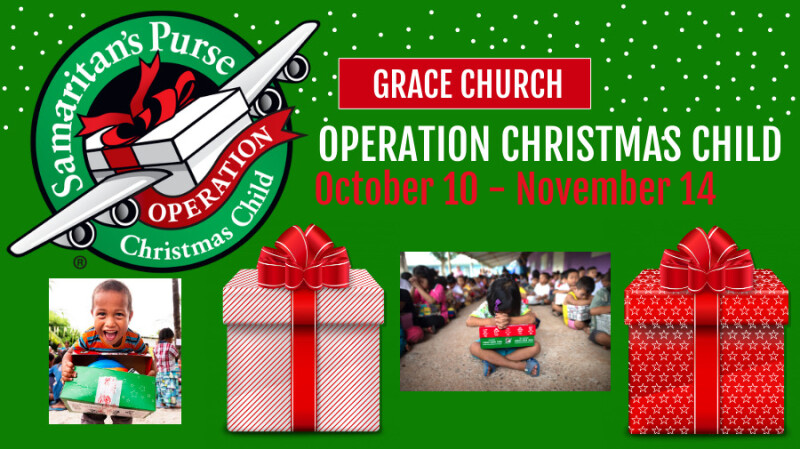 Participate with us as we partner with Samaritan's Purse in celebrating 28 years of providing the Love of God in a shoebox. Our goal this year is to pack 125 boxes!
Pick up provided shoebox in the Grace Church lobby beginning October 10th. Choose what gender and age child you would like to provide for and go shopping!
All completed boxes must be returned to Grace Church no later than Sunday, November 14th.
If you would like gift ideas for what you can place in your box, CLICK HERE!
For more information or questions about how you can help Grace Church support Operation Christmas Child please e-mail Rachel Hazeltine at
For more information about Samaritan's Purse and Operation Christmas Child as an organization please visit www.samaritanspurse.org